Today, we're excited to announce that Okendo now integrates with LoyaltyLion, enabling Shopify retailers to reward customers with loyalty points for submitting reviews, adding their profile picture and sharing photos/videos of their product experiences.
A loyalty program is a highly effective strategy for driving repeat purchases, maximising customer lifetime value, identifying and nurturing brand advocates and even for identifying customers at-risk of disengaging.

The integration between Okendo and LoyaltyLion gives retailers the ability to supercharge their loyalty program with new ways to reward and engage customers. As well as earning points for product purchases and referrals, retailers can now drive customer engagement by rewarding customers for providing product reviews with detailed customer insights and sharing rich media content such as profile pictures, photo and even videos.

"Today's fast growing direct-to-consumer brands understand that owning the customer relationship is one of the key strategic platforms for success. Loyalty programs such as those run by LoyaltyLion are fantastic mechanisms for establishing and maintaining customer relationships. By integrating LoyaltyLion and Okendo, Shopify and Shopify Plus retailers have new tools for further strengthening customer relationships, capturing customer insights and UGC and building vibrant customer communities."



Matthew Goodman
Okendo, Co-Founder/CEO
"We built LoyaltyLion to help ecommerce merchants build lasting emotional connections with their customers, because we see these as the key to long term success. Our integration with Okendo is part of that mission. You can now use LoyaltyLion and Okendo to reward and thank customers each time they leave a review or upload a photo, encouraging user generated content that builds trust and community."



Charlie Casey
LoyaltyLion, Co-Founder/CEO
How It Works
Once Okendo and LoyaltyLion are setup on your Shopify store and you have followed the integration instructions, you'll be ready to configure the various earning rules for different types of customer actions during the review submission process.
These actions and awards are configured from within Okendo and can include:
Writing a review

Adding a social media profile picture to a review

Adding a photo to a review

Adding a video to a review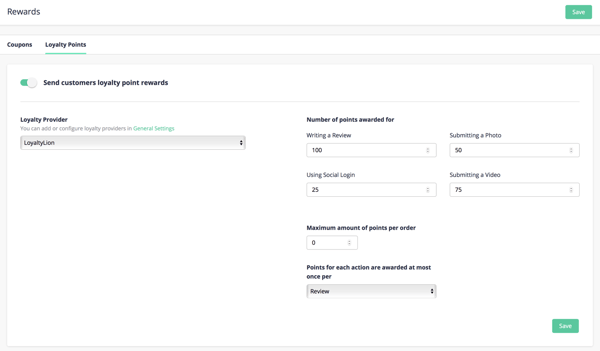 As customers move through the review capture form, an intelligent, in-line prompt will be displayed, informing customers of the rewards on offer for each step.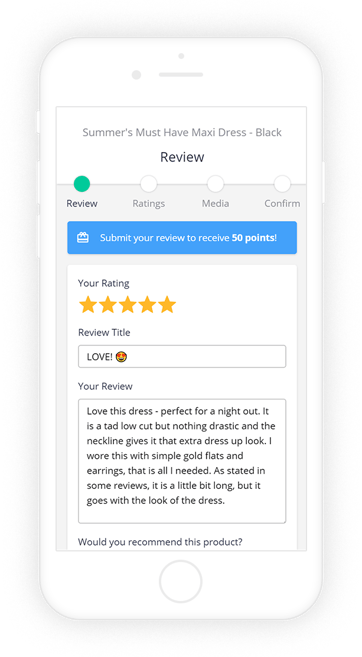 Learn More
Okendo is the leading customer content marketing platform for high-growth Shopify and Shopify Plus retailers. If you're interested to learn more about Okendo, implementing customer reviews and building customer communities you can Book a Demo, read our Customer Stories and explore our Features. You can also signup to Ecommerce Elevated, a weekly curation of the best content for high-performance Shopify retailers.